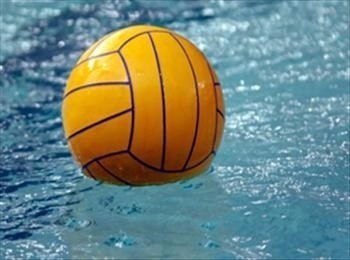 Water Polo is a fun but challenging sport. Because it so demanding we offer water polo in all four seasons. The summer season is from May through July and is for non-school water polo. The summer is used to build skills, play tournaments and relationships for both players and families.
Boys Summer Water Polo

Dates: June 11 to July 19 *** Clovis North returns Aug 6, 2018 ** Granite Ridge returns Aug 14,2018
Fees: 2018-2019 Clovis North $225 : 2018-2019 Granite Ridge $185
Requirements:
Fill Out Summer Application: Link to Application

USA Water Polo: USA Water Polo Silver Membership with "Clovis Water Polo Club 47" Link to USA Water Polo


CUSD Athletic Packet: Must have turned in an 2018-2019 athletic packet before first practice
Fees Paid: Fees paid or arrangements made with Coach Baxter
Volunteer: One family member must work a minimum of one shift during our tournament. Link to Volunteer Signup

ATHLETIC PACKET INFORMATION
2018-19_GRANITE_RIDGE_ATHLETIC_PACKET

JV & Varsity:
Monday, Wednesday & Friday: 7:30 am - 9:30 am Water
Tuesday & Thursday: 7:00 am - 8:00 am Dry land/Weights
Tuesday & Thursday: 8:00 am - 9:00 am Game Film
Monday to Friday: 1:00 pm - 3:30 pm Water
Junior High:
Monday to Friday: 9:30 am - 11:30 am
Link to Tournament Commitment Form

JH Summer Scrimmages
Location: Clovis High School
Date: June 13, 20, 27, July 11, 18
Age Group: 14U
Notes: Parents responsible for transportation
Schedule: Link to Schedule (Revised 6-26-2018)

Junior Olympics
Location: San Jose, CA
Date: July 21-24, 2018
Age Group: 18U (Coach Selected)
Notes: Parents responsible for transportation & lodging. There will be fundraising to help player and parent lodging.
Schedule: TBD